One single magical sensor.

Our E-MOV motion & light sensor automatically controls the lamps so that they switch on only when needed, saving the lamps and saving energy without compromising on the quality of the lighting.
All our recent products are equipped with a ZHAGA connector, which can be connected to E-MOV sensor when you decide it's time to make more savings.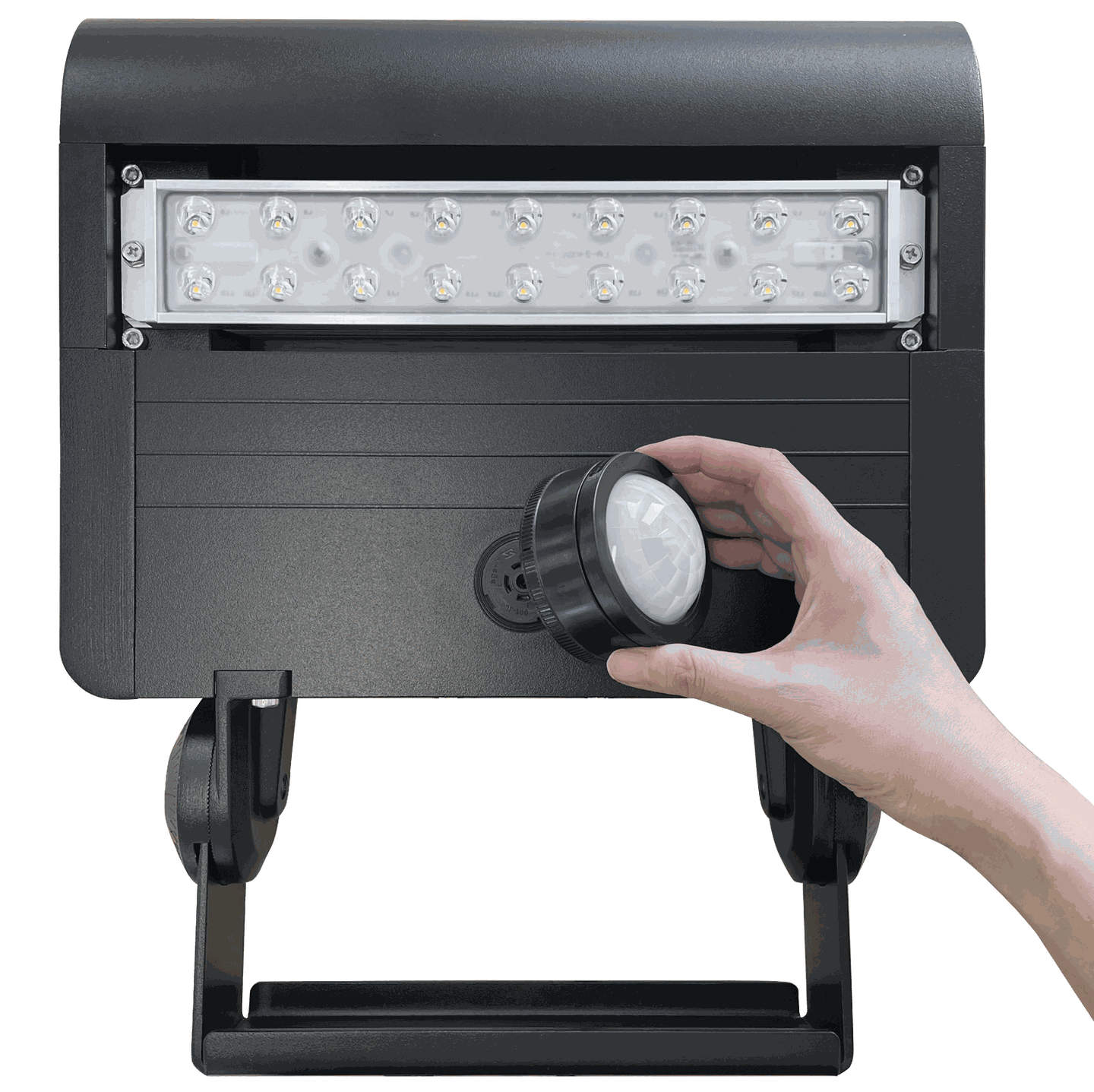 Shape

Mounting height

Coverage

Compatible lamps of outdoor & industrial projects