Choose for our smart options
And generate substantial savings
Up to
÷4

lighting pollution
One single magical sensor.
Our E-MOV motion & light sensor automatically controls the lamps so that they switch on only when needed, saving the lamps and saving energy without compromising on the quality of the lighting.
All our recent products are equipped with a ZHAGA connector, which can be connected to E-MOV sensor when you decide it's time to make more savings.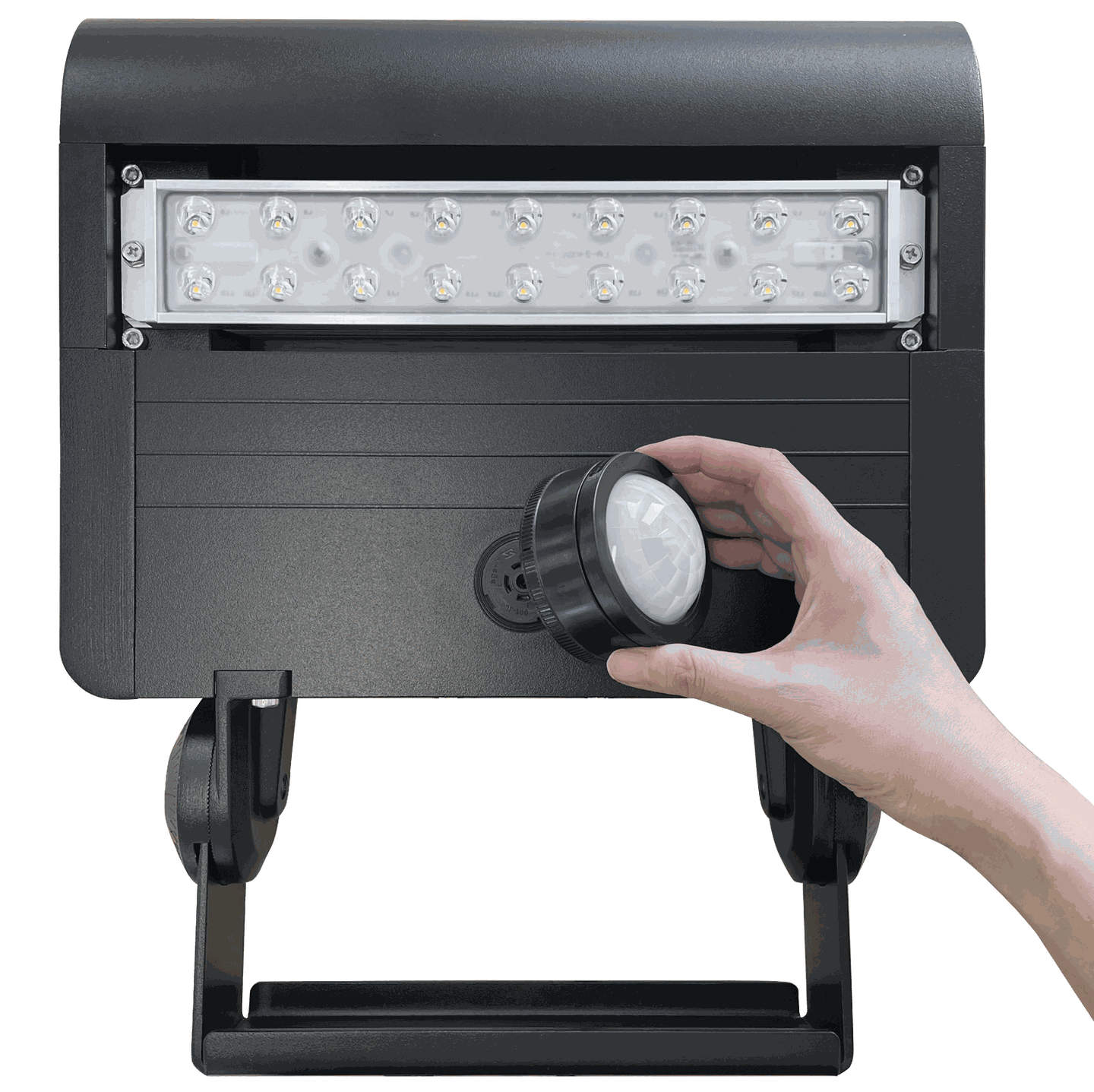 E-MOV smart motion sensor is our best-selling option.
Combined with our other energy-efficient options such as programmable controllers or clocks, power consumption is further optimized.


Our solutions are compatible with the toughest HEQ and BREEAM standards*
They automatically adapt the power source according to the natural lighting conditions and permanently comply with the standards for minimum light values, energy performance of buildings, etc.
* HEQ: High Environmental Quality ; BREEAM: Building Research Establishment Environmental Assessment Method.
1. Automated light regulation
E-MOV, our smart motion sensor coupled with daylight sensing is a perfect combination to adjust light intensity automatically.
Enables optimized lighting of industrial buildings, whatever the working time or the season.


2. Time range programming
Multiple time ranges can be programmed, either on site (via a remote control) or at a distance (via IoT).


For economical street lighting and for multiple other in- or outdoor applications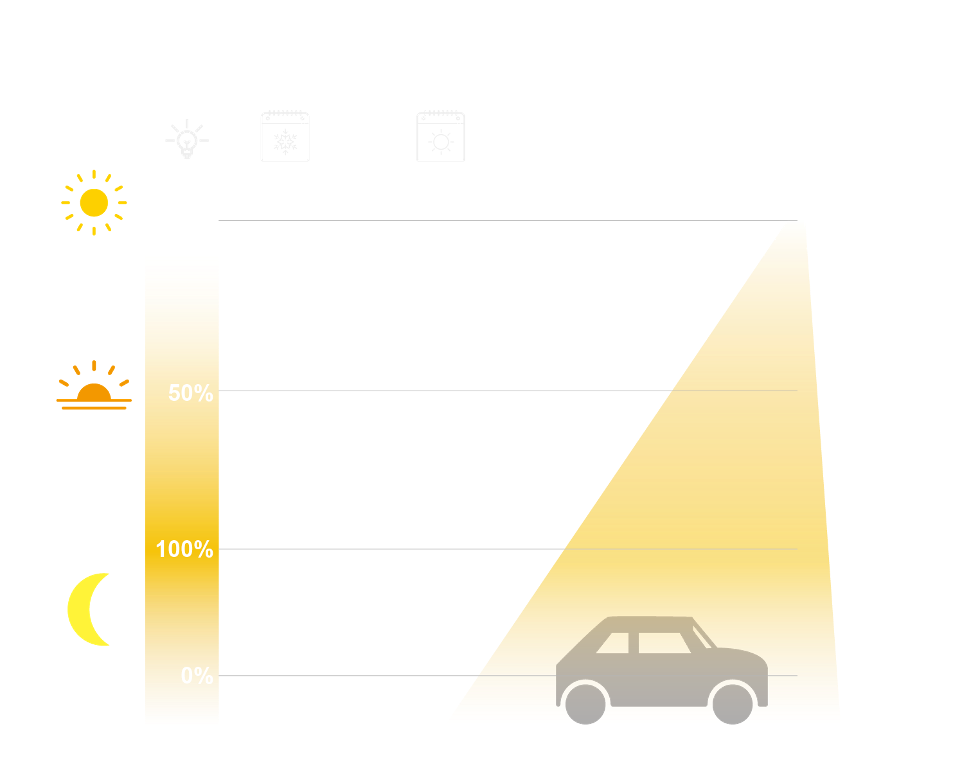 3. Simple grouping
Lamps fitted with sensors can be networked in subgroups without the need for a cable connection.
Ideal for securing a roundabout after the lights go out, or to define work zones in an industrial site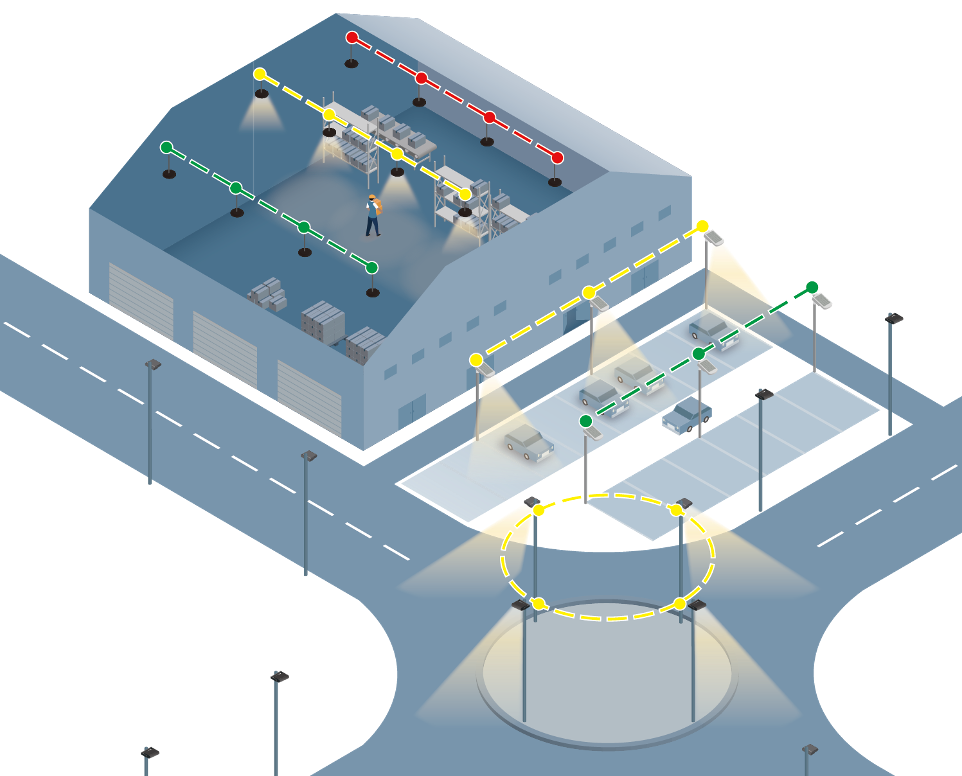 It may sound counter-intuitive, but solar products may be connected to the electricity grid.
To draw additional energy from the grid if required, or on the reverse, to return surplus energy. This option is especially recommended for lighting industrial buildings and their carparks, to
generate further savings for your installation.
Over 150.000 smart luminaires delivered every year.
Contact us to hear how Kapsea can secure your lighting need, anywhere, anytime.