Discover our innovations showcased 
@ Light+Building 2022 from October 6th to 12th! ​

We are excited to share with you our successful experience at the Light+Building exhibition held in Frankfurt from October 6th to 12th, 2022. This event marked the return of the lighting industry's celebration, and KAPSEA was proud to participate by showcasing our booth in the Public Lighting Hall, alongside the industry's leading brands.
During the exhibition, we were delighted to present our new solar lighting ranges, EVO and PRIMO. These innovative ranges were very well received by our existing clientele and attracted numerous new clients. Designed to be fully autonomous (Off-grid) and hybrid (On-grid), our lighting solutions perfectly meet today's energy-saving and sustainability requirements.
The EVO and PRIMO ranges are designed to deliver optimal performance while being environmentally friendly. Thanks to their compatibility with off-grid and on-grid systems, these products can be used in various applications, from public space lighting to private installations.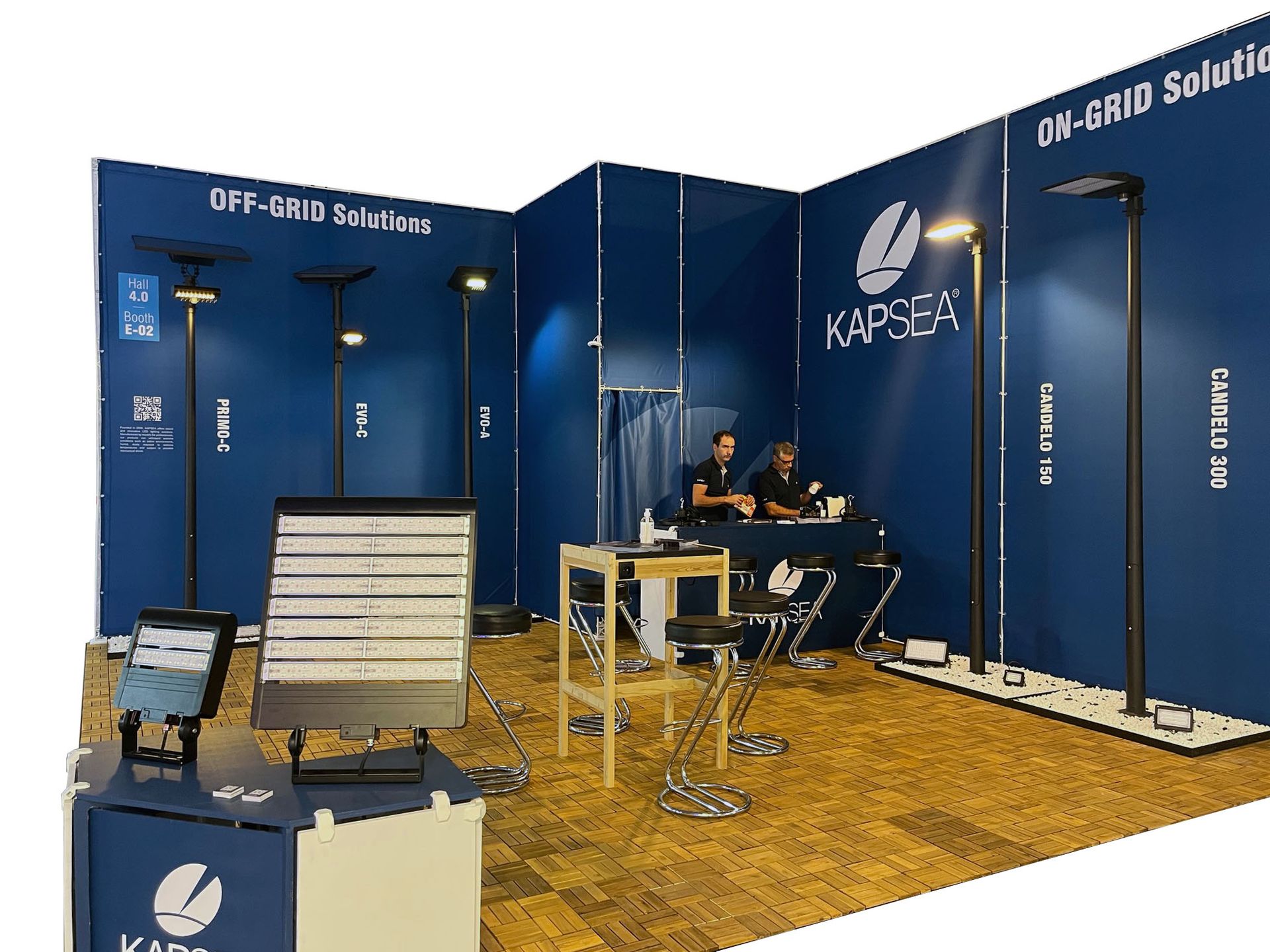 Here are some key features of our EVO and PRIMO ranges:
Maximum energy efficiency: Our solar products are designed to make the most of solar energy, reducing operating costs and energy consumption.
Durability: The EVO and PRIMO ranges are built with durable and sturdy materials, ensuring a long lifespan and reliable operation in various weather conditions.
Easy installation: Our solar lighting solutions are designed for easy installation and integration into existing or new lighting projects.
Versatility: The EVO and PRIMO ranges offer a variety of lighting options to meet the specific needs of each project, whether it's public lighting, parks, or residential areas.
We are confident that our EVO and PRIMO ranges will meet your solar lighting expectations, and we look forward to working with you on your future projects. Please do not hesitate to contact us to learn more about these innovative ranges and how they can help you achieve energy savings while respecting the environment.